A Developers Overview of Advertising and marketing Your App – Component 5: "Social Media"
A Developers Guide to Marketing Your App - Part 5: "Social Media"
http://www.youtube.com/embed/AUqjybi73AI
www.microsoft.eu The last installment in this Developer's Guide to creating and marketing your own App successfully! Happy developing!
344 UserPageVisits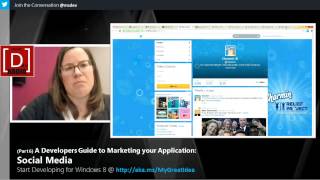 2015-03-08
www.microsoft.eu
The last installation in this Designer's Overview of creating as well as marketing your own Application successfully! Delighted developing!